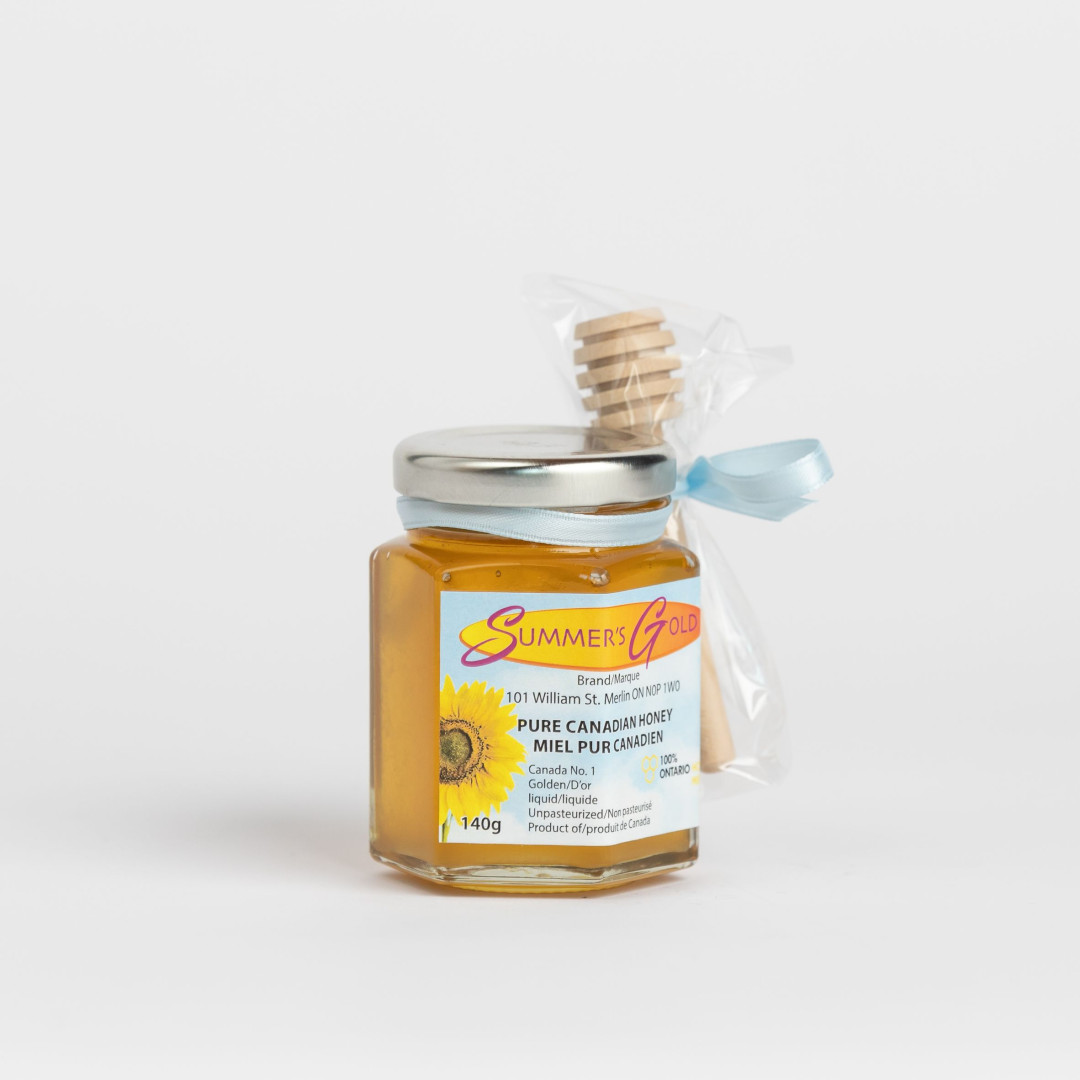 ---
A sweet way to personalized your event, with custom labelled jars of delicious honey. Each jar contains 140 grams (110 ml) of our amazing unpasteurized honey in a glass hexagon jar. You can use a photo (Eg. Engagement, or Christening photographs), with a saying and choose your own colour scheme. We also offer a variety of ribbons and 3-inch wooden dippers to dress up your honey.
Please Do Not add to your shopping cart. We want to give you the personal attention you deserve.
Contact us to personalize your favours by phoning: 226-627-3636
$40.00 per case of 12 hexagon jars
There is a one-time Art Set-up Fee. 4 cases or more no Art Set-up fee; 3 cases - $2.50; 2 cases - $5.50; 1 case - $8.00
Add 3-inch honey dipper to your order for only $0.75 each and 12-inches of your choice of ribbon for $0.50 each jar
We also have Couple Candles $4.99 each
Some assembling required. Assembling the ribbon and wooden dippers.