Beeswax and Beeswax Candles
HST is included in Price where Applicable.
Beeswax is a useful and versatile it's uses include candles, cosmetics, lubricants, and cooking.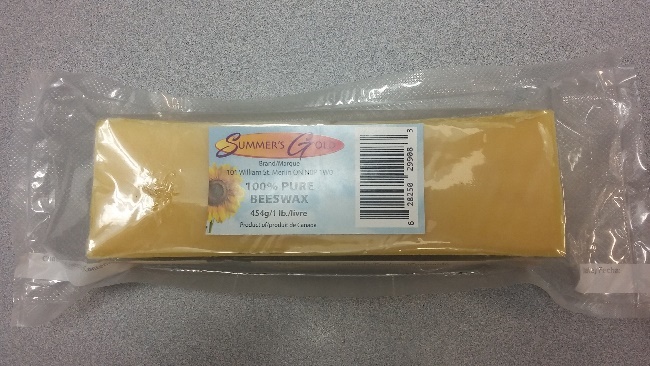 Wax 1 lb / 453.59 grams
$12.00

Wax 1/2 lb / 227 grams
$7.00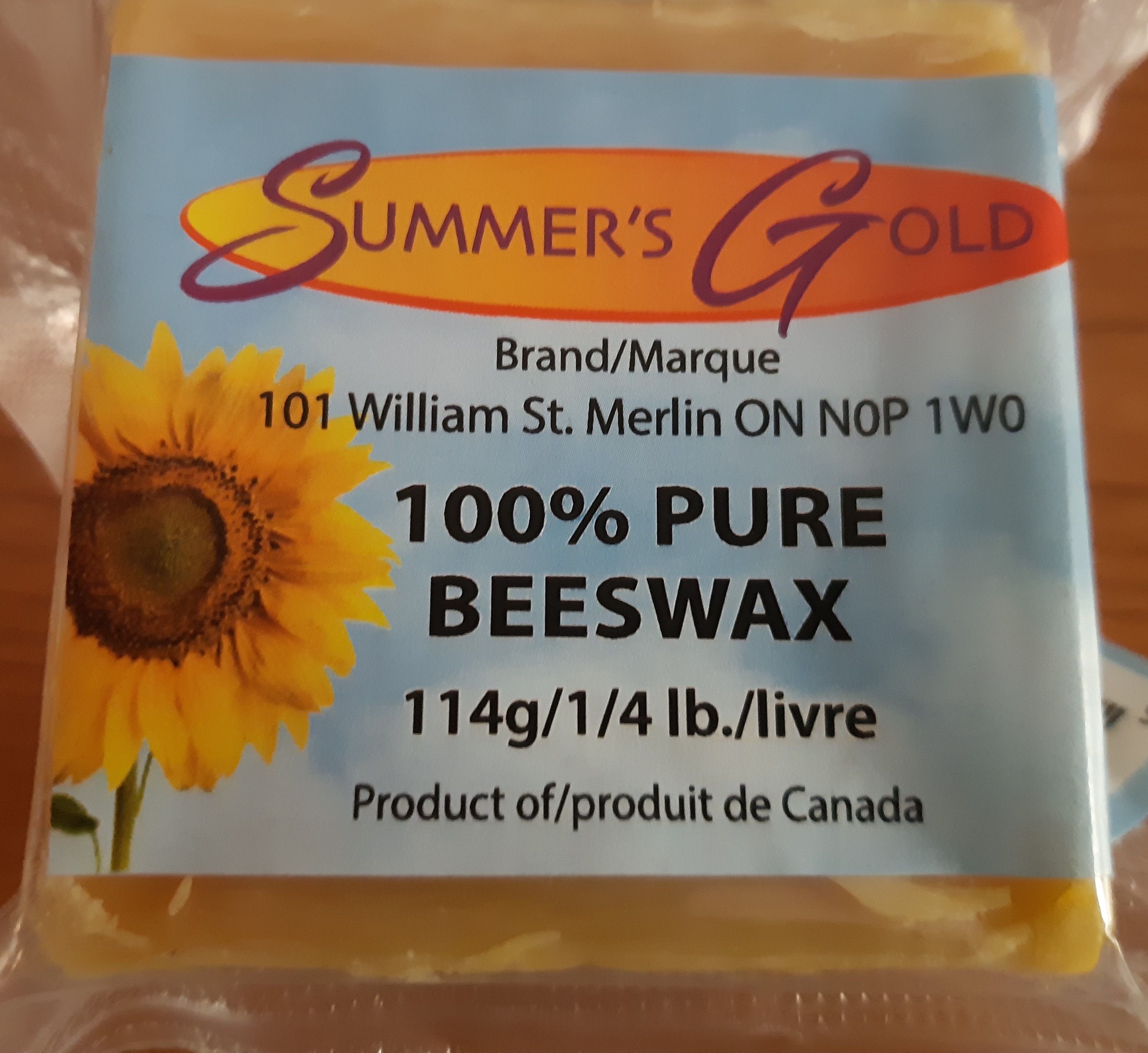 Wax 1/4 lb / 114 grams
$4.00

Pure beeswax candles are great for people with environmental sensitivities, such as, allergies and asthma. Beeswax is a renewable resource. Paraffin candles are a petroleum by-product. There are no toxic petrochemical by-products released during harvest, refinement, processing or burning of beeswax candles. Beeswax candles burn nearly twice as long as paraffin candles. Beeswax when melted gives off a natural peaceful aroma without any chemicals. Weights are approximate.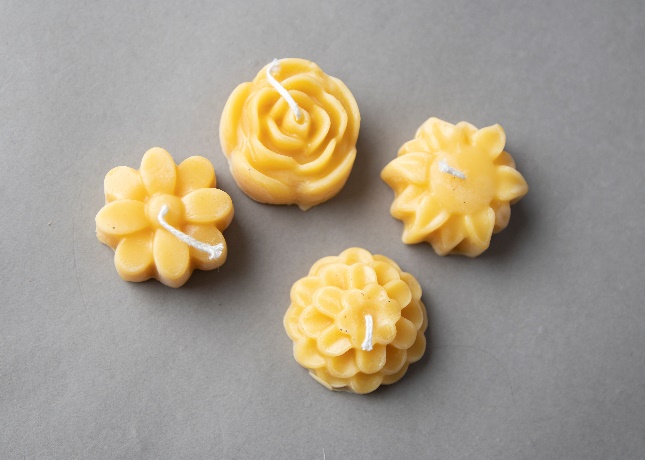 Floating Flowers Candle
20-25 grams
$2.00 Each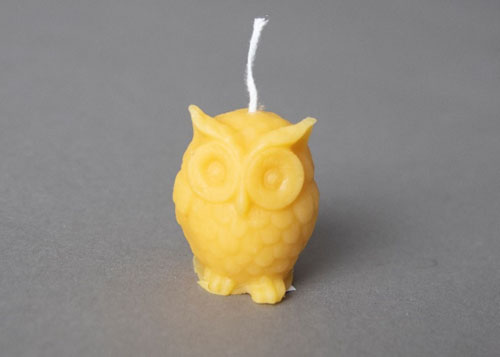 Owl Candle
40 grams
$3.50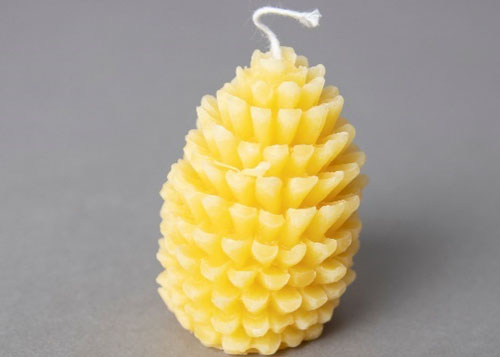 Pine Cone Candle
50 grams
$3.50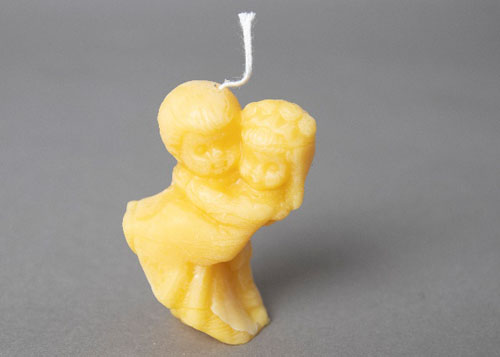 Couple Candle
50 grams
$3.50
Bear Candle
50 grams
$3.50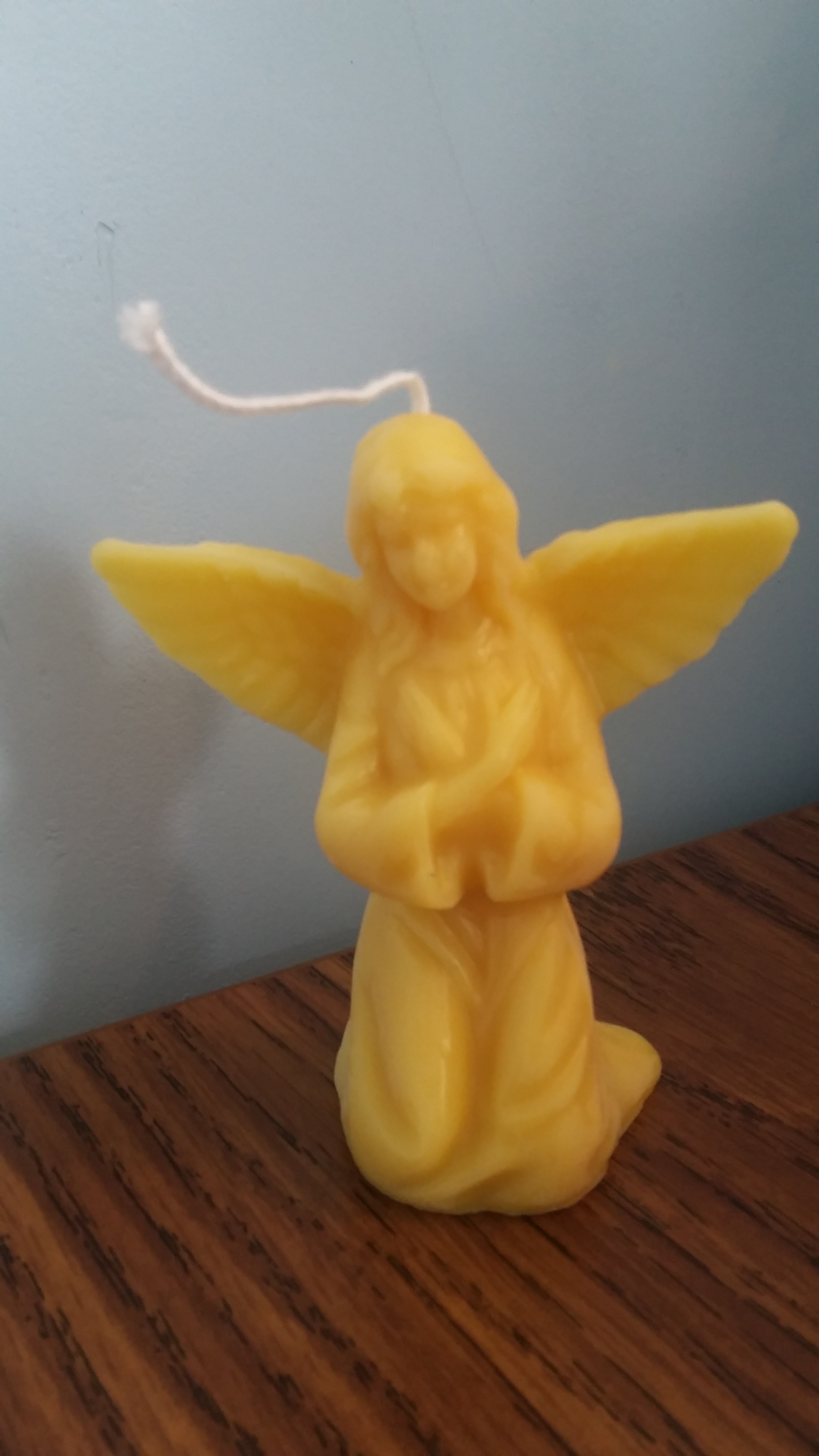 Angel Candle
59 grams
$3.50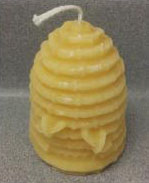 Skep (Hive) Candle
100 grams
$5.00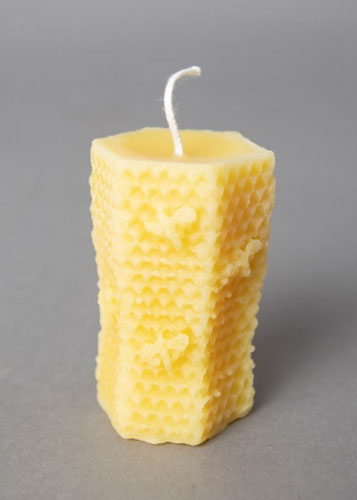 Honey Column Candle
100 grams
$5.00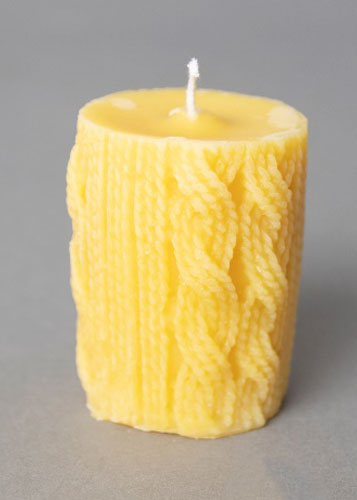 Sweater Candle
140 grams
$7.00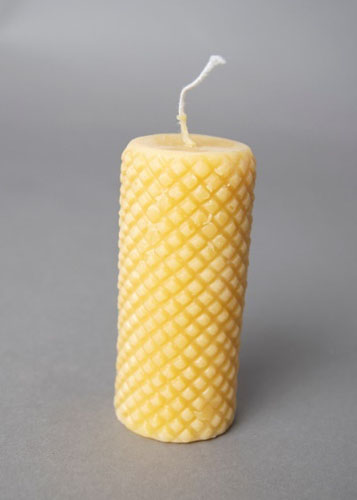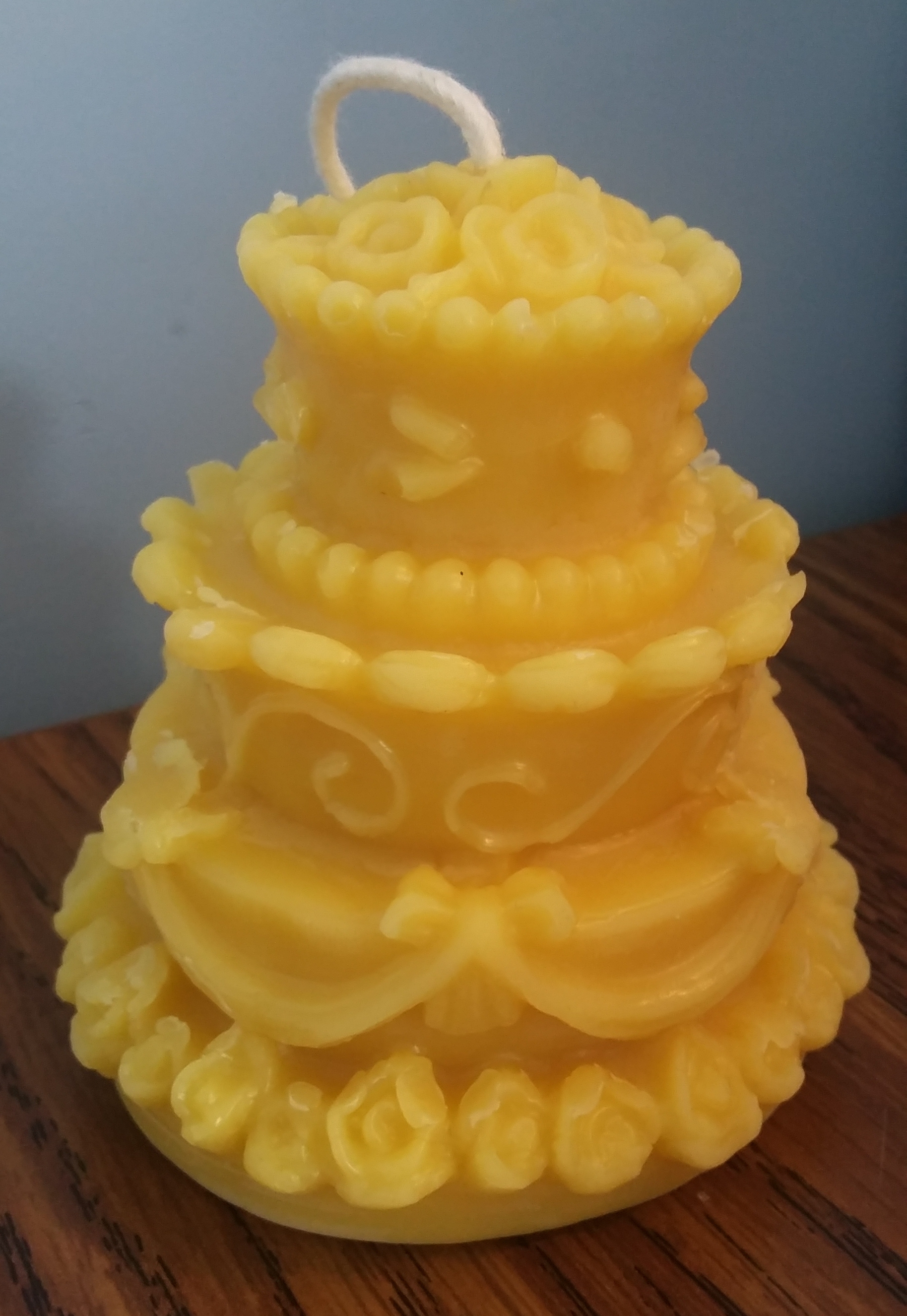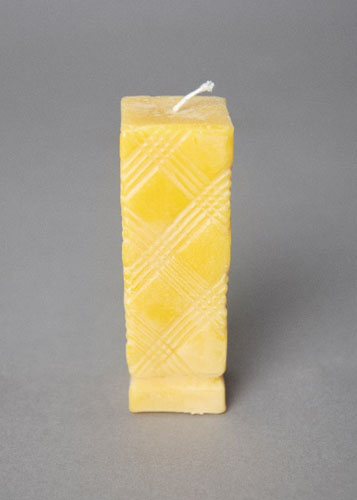 Dimple Candle
180 grams
$8.00
Cake Candle
190 grams
$9.50
Column Candle
220 grams
$10.00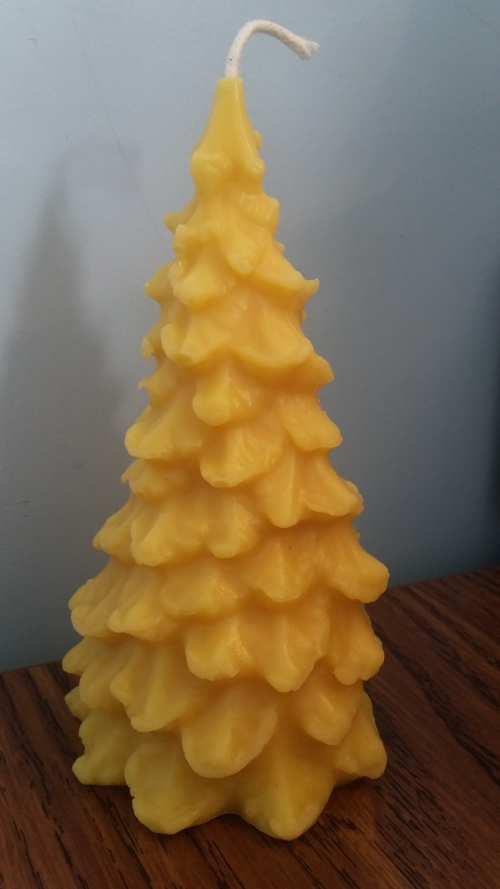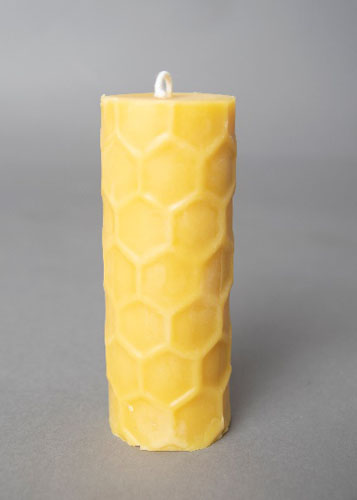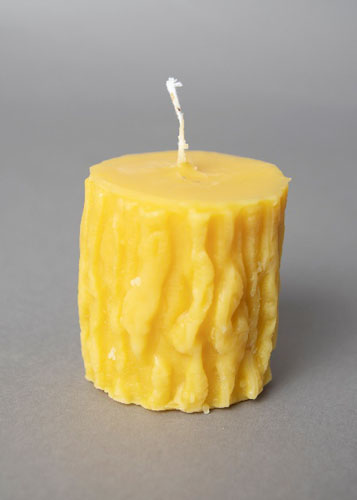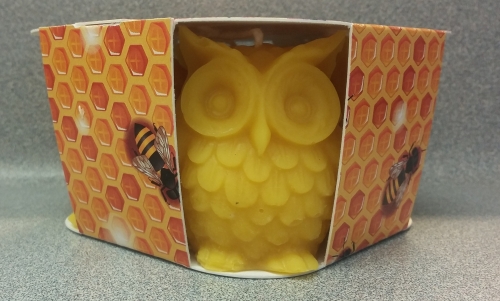 4 Package Owl Candles
120 grams
$10.00